Rogers ceasing national DVD/game rental services
The telecom company says that all rental stores will be repurposed, with their existing supplies of DVDs and games being liquidated by end of May.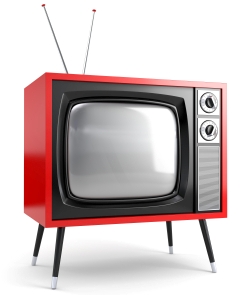 Another one bites the dust.
Playback has confirmed that Rogers Communications has halted its video and game rental services nationally, and is liquidating its existing supply of DVDs and video games by end of May.
The news comes hot off the heels of a spate of Rogers video rental store closures last fall, and just four months after rental behemoth Blockbuster Video closed its remaining Canadian franchises.
Since Rogers was Canada's only remaining national video rental chain, the news also calls into question the fate of the once-beloved video rental store.
Leigh-Ann Popek, senior manager of media relations at Rogers Communications, says the move is a response to the evolving demands of customers, who have become increasingly interested in anyplace TV and VOD services.
"We're seeing that customers' needs are changing," she tells Playback Daily.
"They want that flexibility, so they're looking for content any time, any place, on a variety of platforms," she adds.
Popek was quick to dismiss the idea that the move would result in job losses and store closures.
"We did an outset in the 90 locations where we offer video and game rental," she says.
"All those stores are staying open, and they're going to be repurposed. We're investing in infrastructure in every single location," she explains.
She added that Rogers actually plans to build on its current store presence, and will add a confirmed 30 new franchises to its approximately 1,000 Rogers, Fido and Chatr stores.
The existing video and game rental stores will be retooled into service stores.
Like Rogers' other stores, they will offer wireless sales and services. They'll also have wire-line sales and services, that will include cable, home phone, and internet services.
This, says Popek, is part of Rogers' strategy to make its stores into convenient one-stop shops for its customers.
"We have a strong distribution network nationally, and we remain committed to servicing our customers through all channels," she insists.
Popek adds that Rogers will also be rebranding some its stores into "enhanced sales and service centres," like the location at Toronto's Eaton's Centre.
"It has a completely different look, feel and customer service approach.  Right when you get in the store there's a concierge to direct you where to go, to show you areas to sit, to look at products, to test things and ask questions," she says.
"It's really focused on customers coming in, feeling taken care of and enjoying the experience," she adds.
With files from Matt Sylvain