Canadian Cinema Editors reveal 2012 award nominees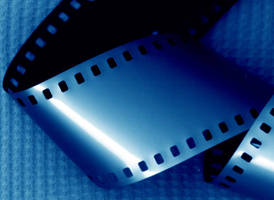 The Canadian Cinema Editors (CCE) organization has unveiled the nominees for its 2012 awards, as Canadian film and TV editors get set to honour their own.
Lisa di Michele (High Chicago), Roger Mattiussi (Afghan Luke), Matthew Hannam (I'm Yours), Ron Sanders (A Dangerous Method) and Mark Arcieri (House of the Rising Sun) were named for best editing in the feature length dramatic film category.
For best editing in a documentary, Kathryn Dickson (Fuelled by Passion: The Return of the Jets) and Roslyn Kaloo (The Mystery of Mazo de La Roche) will challenge Michele Hozer (West Wind: The Vision of Tom Thompson), James Blokland (Who's Sorry Now) and Nick Hector (Wiebo's War).
And the best editing in a long-form TV series category will pit Teresa De Luca for her work on Combat Hospital and Bomb Girls against Vesna Svilanovic (Murdoch Mysteries), Wendy Hallam Martin (The Borgias) and Gareth C. Scales (Flashpoint).
And for best editing in a short film, the nominees are Michelle Szemberg (Business Ethics), Kyle Wilson (I Spyders), Brigitte Rabazo (Getting Past the Bull), John Nicholls (The Sweetest Hippopotamus) and Dominique Naipaul (Wilderness).
Nominees were also named for best editing in a TV movie or mini-series, half-hour broadcast short-form, lifestyle/reality and animation categories. The full list of nominees is available online.
The awards ceremony will be held on May 17 at the Capitol Event Theatre in Toronto.
The CCE aims to boost the profile of picture editing in TV, film and new media.