Lionsgate names top execs for international film sales
A mix of Lionsgate and Summit Entertainment execs are promoted as Helen Lee Kim will eventually follow Joe Drake out the door at the Vancouver-based mini-studio.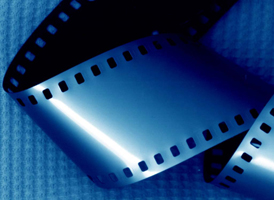 As Lionsgate Entertainment pursues more aggressive growth overseas, the Vancouver-based mini-studio has completed a reorganization of its international film division by naming its top execs.
Lionsgate earlier named Rob Friedman and Patrick Wachsberger as co-chairs of its Motion Picture Group, reporting to company CEO Jon Feltheimer, after acquiring Summit Entertainment as part of a $412.5 million deal in January.
Now Wachsberger is to oversee the Lionsgate International division, after Helen Lee Kim agreed to step down later this year, after the Cannes Film Festival.
Kim worked with Joe Drake, the former Lionsgate motion picture group head, who is also to leave the company after its recent Summit acquisition.
The revamped Lionsgate International division has a mix of Lionsgate and Summit execs.
From Lionsgate comes executive vice president of international sales Anne-Marie Ross and senior vice president of international sales Crystal Bourbeau, and executive vice president Wendy Reeds, who is based out of Hong Kong.
And Summit will contribute on the marketing and publicity side Jill Jones, most recently Summit's senior vice president of international marketing and publicity, and Brad Kembel, who will oversee international distribution operations.
Lionsgate is leaning on Wachsberger to build out its international film sales division because Summit largely grew up as a foreign sales company to becoming an indie studio on the strength of international deals for its Twilight franchise.
Lionsgate, by contrast, has traditional relied on output deals in individual markets, including its current Canadian deal with Alliance Films, to market its movies worldwide.
"Backed by a tremendous pipeline of films, we believe that this team of entrepreneurial executives is superbly qualified to lead the Lionsgate and Summit brands for years to come in an international marketplace rich with opportunity," Wachsberger said Thursday in a statement.