Canadians show global reach on factual awards shortlist
Canada Sings, Dinner Party Wars and Arab Rap are among the nominated Canadian programs in Realscreen's 2012 awards, which will be handed out in Santa Monica on May 30.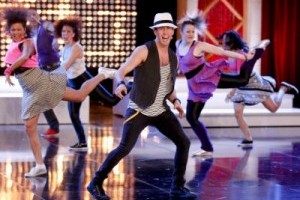 Realscreen has unveiled its 2012 Factual Entertainment Awards shortlist, with a strong field of Canadian contenders.
Cineflix's Dinner Party Wars, which airs on Food Network Canada, was shortlisted in the competition – lifestyle category, up against U.S. heavy-hitters Project Runway and Top Chef.
Canada Sings, from Insight Production Company and airing on Global TV, made the cut in the competition – talent/studio-based category.
And the Shaftesbury Films food series From Spain with Love: with Annie Sibonney will compete in the lifestyle – food category.
Property Brothers, another reality series from Cineflix Media, and Princess from Winnipeg-based Frantic Films will compete with Leftfield Pictures' American Restoration in the lifestyle – home programming category.
Elsewhere in the competition, Yonge Street – Rock and Roll Series, produced by David Brady Productions was shortlisted in the best archive non-fiction group. The Bruce McDonald-directed doc aired on Bravo last year.
And Arab Rap, produced by Montreal-based Orbi-XXI Productions, and The Great Escape: Secrets Revealed, produced by Entertainment One Television and Wildfire Television, were named in the best one-off non-fiction category.
The Factual Entertainment Awards recognize the best in factual entertainment programming around the world, and will be presented at Realscreen West in Santa Monica on May 30.