Where Telefilm Canada is cutting film investment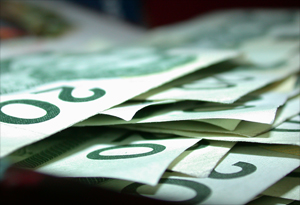 Telefilm Canada on Wednesday unveils plans to cut its development and production financing for Canadian indie production, and shed 30 full-time jobs, to deal with a $10.6 million chop to its government allocation over three years unveiled last week.
Needing to save $2.7 million in the first year of its cost-cutting drive imposed by Ottawa, Telefilm Canada said the equivalent of 16 full-time jobs will go in the coming year.
Besides other administrative cost savings from reduced travel and less use of "professional services,"  the agency will cut its indie programming support by $1.7 million in the coming year.
Development financing will fall by $700,000, and $500,000 in production financing will be chopped from support for theatrical documentaries.
"Telefilm is currently in promising discussions with potential partners to make up the difference in funding for the theatrical documentary program," the agency said in a statement.
And Telefilm Canada will also look to offset the production financing cuts with its newly-launched Private Donation Fund to produce, distribute and promote Canadian features.
Mindful that its financing cuts will impact indie producers that greatly depend on Telefilm Canada for support, the agency said it will consider "production cycles" when weighing where to let the axe fall.
"In addition, we will propose other funding sources whenever possible and develop transition plans in collaboration with our clients," Telefilm Canada stated.
The agency also pointed to a $500,000 cut in support for film promotion and training that aims to sustain the Canadian indie production sector.
The coming cuts at Telefilm Canada follows CBC/Radio-Canada and the National Film Board of Canada earlier outlining where they will cut jobs and operating costs to deal with a similar 10% cut in their annual Parliamentary appropriation over three years.