National Film Board to cut 73 jobs, and close viewing stations
The publicly-funded producer outlined plans to absorb a $6.68 million cut in its annual subsidy from Ottawa, which includes a cut in support for indie production.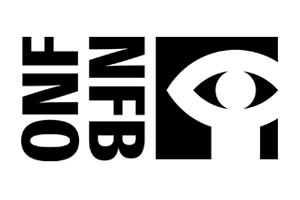 Fewer jobs and reduced indie production support.
That's the verdict from the National Film Board of Canada after on Wednesday outlining how it will absorb a 10% cut in its Parliamentary subsidy over three years.
The publicly-funded producer will eliminate 73 full- and part-time positions and close its Toronto and Montreal free-service viewing rooms.
The NFB, absorbing a $6.68 million cut in its subsidy from Ottawa announced last week, said a resulting reorganization, to include an administration overhaul, will also create 12 new positions.
But before the restructuring is completed, the NFB will undergo major changes, including from September 2012 shuttering the viewing posts and cinemas in Toronto and Montréal, and closing the NFB office on St. Denis.
At the same time, NFB Toronto will maintain an exhibition space on its ground floor, and Montreal will hold onto educational workshops.
NFB chairman Tom Perlmutter said tough decisions had to be made to ensure the long-term viability of the public filmmaker.
Even so, disruption after the cuts was inevitable.
"Nonetheless, there will be an impact such as the loss of the viewing stations and the cinemas, the reduction in scope of our aid to independent filmmakers, and the cuts to festivals and events," Perlmutter said in a statement.
Blame the government cuts, but also YouTube, for the loss of viewing stations in Toronto and Montreal as the NFB also responds to the proliferation in online video viewing.
The NFB will also cut grants for festivals and events, while shrinking its investment in independent production through the Filmmaker Assistance Program (FAP) and the Aide au cinéma indépendant du Canada (ACIC) program.
Production funding will be cut by 1% of the NFB's overall budget.
"The NFB will continue to produce and co-produce innovative works that could not be made without its participation and expertise," the public filmmaker added in a statement.