CBC to cut 650 jobs to deal with $150 million budget hole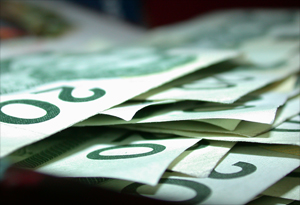 CBC/Radio Canada has a $150 million budget hole to fill after Ottawa cut its annual taxpayer appropriation by $115 million over three years.
And that should mean 650 jobs to be eliminated over the next three years, and possibly first-time commercial air-time on CBC Radio Two.
That's the word Wednesday from the pubcaster, after senior execs pored over the 2012 federal budget and set in motion plans to deal with the cuts.
"When we add up the reduction to our appropriation, unavoidable cost increases, and the investments that CBC/Radio-Canada needs to make to ensure its continued transformation into a modern public broadcaster, we actually face financial pressures amounting to $200 million over the next three years," CBC/Radio Canada president and CEO Hubert T. Lacroix said in a statement Wednesday.
"We expect to be able to offset that with $50 million in new revenues, which leaves us with about $150 million to account for by way of reductions and operating improvements," he added.
To offset the budget chops, CBC/Radio Canada predicts it will have to cut "upwards of" 650 jobs over three years, including around 475 positions during the current fiscal year.
And on the revenue side, CBC/Radio-Canada is looking to raise $50 million over three years by in part having commercial ads and sponsorship on CBC Radio Two and Espace Musique, while keeping them off CBC Radio One.
An application to the CRTC for ad-time and sponsorship on CBC Radio Two has already been made.
"The decision to add advertising and sponsorship won't change the programming mandate of CBC Radio 2 and Espace musique," CBC/Radio Canada said in a statement.
Other cost cutting measures include reducing the number of live music productions on radio, reducing the number of "sport genres" it covers, and cutting the cost of its news programming, "details to follow."
The pubcaster will also "better leverage" advertising on its top-rated TV shows,  more "aggressively pursue digital advertising revenues" and sell off real estate assets.
CBC/Radio Canada will also speed up the shut-down of its analog transmitters, and the trim its goals for its Strategy 2015 for additional cost savings.
Senior CBC/Radio Canada execs are to hold a media conference on Wednesday afternoon to address issues around coming job cuts and digital revenue raising.