Ron E. Scott on the challenges of promoting Blackstone to viewers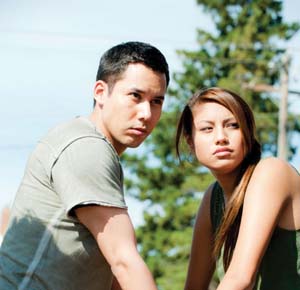 Like other Canadian TV dramas, APTN's Blackstone uses the internet to interact with fans and attract new viewers.
But series creator and director Ron E. Scott has had a challenge promoting the second season finale of the First Nations drama on Wednesday night: many Aboriginal communities in Canada's north lack access to the internet.
"A large percentage of our audience, of course, is in the northern communities, which aren't serviced by wide broadband internet access, so they watch the show on TV," Scott tells Playback Daily.
Satellite TV, to be exact, which leaves Scott and his team using a host of traditional media, including community newspapers and radio stations, to connect with Blackstone fans.
Edmonton's Prairie Dog Film + Television, which produces Blackstone, bought radio spots and print ads in Aboriginal media outlets.
The series cast also did a host of interviews for the Aboriginal media.
Blackstone producers did target series fans online where possible, mainly in urban communities in the south of Canada.
And here social media plays a big role: the Blackstone Facebook page has over 13,600 fans, and the homegrown drama has 1478 followers on Twitter.
Besides daily posts, the Blackstone producers go interactive with online contests and giveaways.
"We give away sculptures that are specific to the native communities, from native artists. And we promote artists online that are in the communities," Scott says of grassroots promotion and fan-base building online.
Scott executive produces Blackstone, while Jesse Szymanski shares producer credits with Damon Vignale, who is also a writer along with Gil Cardinal and Penny Gummerson.