Canadian producers lobby for web series coin ahead of Prime Time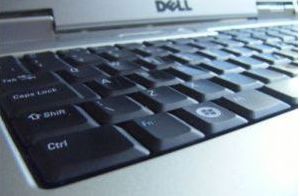 Eyeing a local Machinima, MyDamnChannel or BlipTV, Canadian independent producers want to get into the pure play web series business.
And they want Canadian funding programs and regulators to release their straitjackets and lift them into that global arena alongside College Humor, Mania TV and Vice.
"Canadian producers risk missing the opportunity to participate in a burgeoning new sector of activity, should the financing environment not adapt to this new reality," the Canadian Media Production Association urged in a new report, Content Everywhere: Mapping the Digital Future for the Canadian Production Industry, released in time for the Prime Time conference in Ottawa this week.
The 35-page report contains familiar themes from Canadian producers: the business model for Canadian TV is not suited to meeting the challenges of the emerging digital frontier, and domestic producers risk falling behind the U.S. if the current system is not retooled.
"While Canadian broadcasters have made large quantities of their television programming available for online viewing, to date there have not been many significant initiatives by these players to invest in the creation of original web content," the CMPA report said, pointing to web series that live exclusively on the internet and which attract global audiences.
Into the Canadian void have come U.S.-originated web series like The Guild, about gamers, Lisa Kudrow's Web Therapy and branded series like IKEA's Easy to Assemble.
And the web series reach Canadians via a host of U.S. digital platforms like YouTube, Yahoo, Hulu, Netflix, or niche web channels like Mania TV, which features celebrity-driven original shows, and Funny or Die and its star-driven comedy.
Just as the CMPA wants Ottawa to allow indie producers the flexibility to do more minority co-productions with minimal Canadian participation to extend their global reach, the new report calls on funding bodies to release Canadian players from current constraints to produce pure play web series for global consumption.
"One general cultural policy issue worth revisiting is whether the emphasis on interactivity and immersive digital content in many of our funding programs may inadvertently retard Canadian producers from moving aggressively into the world of original online series, which are for the most part linear in nature," the report argued.
"Government policy focus has been on bringing traditional television producers into the digital world through initiatives such as the Bell New Media Fund and Canada Media Fund Convergence and Experimental Streams, to the exclusion of pure play linear web creation," the report added.