ReelWorld names 2012 Trailblazers
This year's recipients of the award, which recognizes the accomplishments of ethnically diverse Canadians in the entertainment industry, include Shernold Edwards, Heidi Tao Yang and Nathaniel Arcand.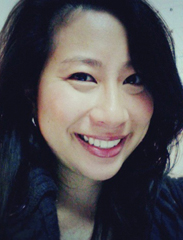 ReelWorld, the organization behind the ReelWorld Film Festival, has announced its 2012 Trailblazers.
Among the recipients is Shernold Edwards, who worked as a co-producer on The Listener and co-executive producer on the second season of 'Da Kink In My Hair. Edwards was named one of Playback's Next 25 in 2008, and is currently writing an an adaptation of the acclaimed novel A Day Late and a Dollar Short by Terry McMillan (Waiting to Exhale, How Stella Got Her Groove Back) for Ostar Enterprises and Lifetime.
Filmmaker Lisa Jackson, who won a Genie award in 2011 for her short film Savage, was also selected. Jackson has made both fiction and doc projects, and recently completed CFC short Parkdale.
Also selected was Heidi Tao Yang (pictured), a recent recipient of WIFT-CBC Business of Broadcasting Mentorship Award. Tao Yang has produced several short films, including One Night, for which she won the Silver Award for best short film at WorldFest Houston 2010 and P.M.O., and has worked as associate producer on TV doc series Rescue Mediums.
Actor and producer Rupinder Nagra is also a Trailblazer award recipient this year. Nagra, who was nominated for a Genie for role in Amal, will next star in director Gaurav Seth's Prisoner X. Nagra also recently launched U.K.-based prodco Townhouse 10 .
Cree actor Nathaniel Arcand (Blackstone) from Edmonton, and Tushar Unadkat, CEO and creative director of Toronto-based Mukta Advertising were also selected.
The Trailblazer award recognizes accomplishments of ethnically diverse Canadian professionals in the entertainment industry. Recipients were selected via ballot by their peers, industry professionals and Reelworld Film Festival board members.