Production underway on Ruba Nadda's Inescapable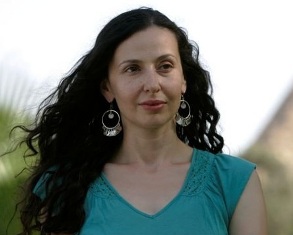 The cameras are rolling on Ruba Nadda's third feature, Inescapable,  the follow-up to her critical and commercially successful Cairo Time.
The thriller about a Syrian expatriate's search for his missing daughter is shooting through March 12 in Canada, South Africa and Lebanon.
The star-driven cast includes Alexander Siddig, Marisa Tomei, Joshua Jackson (Fringe), Saad Siddiqui and Israeli actor Oded Fehr, who appeared in three installments of the Resident Evil franchise.
Inescapable is executive produced by Christine Vachon of Killer Films, Kirk D'Amico of Myriad Pictures, who is handling international sales, and Mark Slone at Alliance Films, which is targeting a 2013 release for the picture.
The thriller portrays a Syrian expatriate, played by Siddig, going in search of his missing journalist daughter with the help of a former lover (Tomei).
Inescapable is produced by Daniel Iron, who also stick-handled Cairo Time, and Lance Samuels (The Bang Bang Club).
The project reunites Nadda with a host of technical talent on Cairo Time, including Luc Montpellier as DOP and Teresa Hannigan as the film editor.
Nadda's latest project underlines a growing trend where homegrown movies financed by Telefilm Canada and other domestic financiers attach Hollywood and other foreign stars to drive international sales and box office.
Besides Telefilm Canada, financing for Inescapable comes from the OMDC, the Harold Greenberg Fund and the National Bank of Canada.
Nadda directed Siddig alongside Patricia Clarkson in Cairo Time, which won best Canadian feature prize at the 2010 Toronto International Film festival.