Tom Hooper's The King's Speech earns 2011 Film Circuit audience award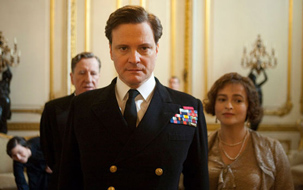 The Canadian Film Circuit's 2011 People's Choice Award has gone to Tom Hooper's The King's Speech.
The Oscar-winning British film was named the best film by audiences of the Toronto International Film Festival's nationwide exhibition program.
Richard J. Lewis' Barney's Version was named the best Canadian film of 2011 by Film Circuit audiences.
In its seventh year, the Film Circuit People's Choice Awards are voted on by audiences at Film Circuit screenings.
TIFF's Film Circuit brings local and foreign films to communities across Canada.