Insight Productions starts shooting second season of Canada Sings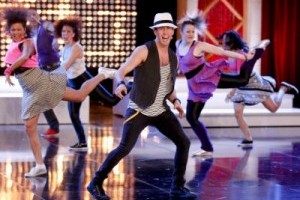 Insight Productions has started production on the second season of Canada Sings for Global Television.
The go-ahead for Insight has come despite its copyright tussle with Dutch broadcaster NCRV over allegations that the Canadian series Canada Sings is a knock-off of its The Singing Office format still being unresolved.
Patty Geneste, CEO of Amsterdam-based format distributor Absolutely Independent, which holds The Singing Office format rights, says the matter was still in dispute, without going into details.
Insight topper John Brunton was not available for comment until he returns at the end of February from a holiday, Insight tells Playback Daily.
Canada Sings has ordinary Canadians form workplace singing groups to compete head-to-head against other employee teams.
Brunton earlier told Playback Daily that Canada Sings is inspired by Fox's Glee drama, which airs on Global Television.
The Canadian show's second season is adding Toronto music video director and choreographer Laurieann Gibson to the Canada Sings judging panel, which includes returning judges Rob Van Winkle and Jann Arden.
The Singing Office, which has been sold into around 20 territories worldwide, also makes singing stars out of ordinary office workers.
Insight sold the worldwide format rights to Canada Sings to Endemol.