2012 Kidscreen Awards: Canadian creators make their marks
Dino Dan, Wapos Bay: Long Goodbyes and In Real Life 2 took home trophies at the Thursday afternoon ceremony in New York City.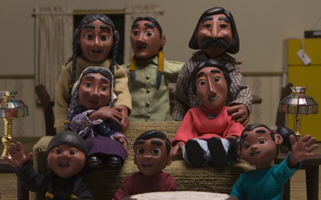 Playing to a packed house, The Daily Show's Samantha Bee handed out the 2012 Kidscreen Awards in a brisk, lively and laugh-filled ceremony Thursday afternoon held at the New York Hilton. For the full list of winners, check out the list from Kidscreen.
In the preschool programming category, Toronto-based Sinking Ship Entertainment's Dino Dan won for best one-off, special or TV movie.
In the kids programming category, Wapos Bay: Long Goodbyes (pictured), from Wapos Bay Productions and the National Film Board of Canada took the trophy for best one-off, special or TV movie.
Kidscreen also worked with the top-notch international research team at Nickelodeon Consumer Insights again this year on a special set of Viewers Choice Awards. NCI's network of focus groups spanning all four age categories in the US, the UK, France, Germany, Australia, Japan and Brazil looked at the shortlisted programs and voted for their overall favorites.
In Real Life 2, from Montreal-based Apartment 11 Productions and YTV, won for best tweens/teens program in the Viewer's Choice category.