Giving Voice program launches third edition
Documentary Organization of Canada exec director Lisa Fitzgibbons talks to Playback Daily about the importance of an apprenticeship program that builds capacity in the doc sector.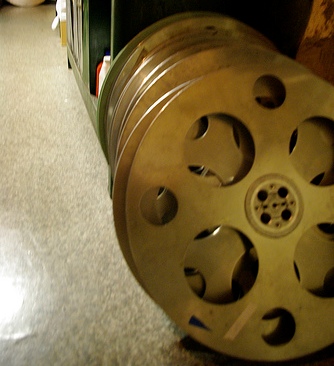 Documentary apprenticeship program Giving Voice: Filmmakers Working With Filmmakers, is back for a third edition, with an application deadline of Feb. 29.
The partnership between CBC's digital channel documentary and the Documentary Organization of Canada (DOC) supports up to eight apprentices who will work with acclaimed doc filmmakers for four months, in a program designed to help doc filmmakers, particularly in underrepresented communities across the country, reach the next level in their careers.
Lisa Fitzgibbons, DOC executive director, tells Playback Daily that feedback from the program's inaugural year in 2011 (which had two cycles, in winter and summer 2011) was positive, and also resulted in some employment opportunities for some apprentices with their mentors.
"[One of the goals] is to connect people, but I think it's also to build capacity within the sector, which is why we target people who are already working within the documentary sector, who are wanting to take that next step in their careers," she says.
"When we were developing the program, we definitely felt that at the entry level – it's not easy, for sure, to get that first job – but we felt that there were other programs or opportunities for people to get their foot in the door."
What was harder to come by, she says, is the opportunity to move from a junior to more senior role.
"You're wanting to take on a larger chunk of responsibility either as a producer or as a director, you want to refine your expertise, your voice and so on, so that's why we shaped the program this way," she adds.
The program doesn't have a set structure, which allows applicants to address specific aspects of doc filmmaking that they would like to focus on in their proposals.
"Some people just want to observe. They want to see how that director leads those interviews. How do they get so close to their subject, or how do they get that access? So they want the background in a behind-the-scenes approach to getting that good, juicy content for documentary," Fitzgibbons explains.
"And for others, they really want to get their hands on the business side. So the shadowing element is really interesting, and the program is quite open to that. It's not just hands-on, it can be, 'I want to watch somebody at work.'"
Fitzgibbons says there has been lots of interest from accomplished filmmakers to act as mentors, though the challenge is in making sure that all mentors have projects in production during the program's time period.
The program received approximately 20 applications last year, but Fitzgibbons anticipates more interest for the second edition, and notes that they will also do a big push for the program at Hot Docs this year.