Best Boy Entertainment jumps into genre movies
The Newfoundland indie producer is joining L.A.-based Magus Entertainment in making an expected three low-budget film titles a year.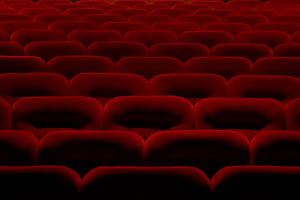 After the success of spook movies Insidious and Paranormal Activity, Newfoundland indie Best Boy Entertainment is pacting with Los Angeles-based Magus Entertainment to produce a slate of low-budget genre film titles.
Magus' Peter Wetherell will executive produce the horror, action and psychological thrillers, to be shot in Best Boy's Mount Pearl studio complex.
Wetherell will in turn help draw foreign financing and distribution to produce the genre film slate.
"Film production is a natural part of our growth as an entertainment company and the completion of the studio and our very strong relationship with industry veteran Peter Wetherell of Magus Entertainment gives real impetus to this venture," Best Boy CEO Ed Martin said a statement.
Best Boy and Magus expect to produce three film titles annually.
Earlier this week, rival Canadian producer Entertainment One inked a deal with Paranormal Activity producer Steven Schneider and The Grey producer Adi Shankar for a supply of low-budget horror titles.
That follows Alliance Films agreeing to finance a sequel to Insidious, the 2011 hit horror pic made for a reported $1.5 million, before it generated well over $100 million at the worldwide box office.
Photo: atomicjeep / Flickr Creative Commons