Winnipeg filmmakers sell remake rights to Sundance doc to Scott Rudin and HBO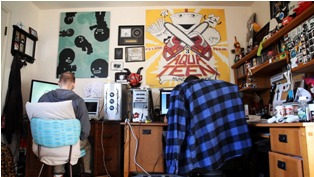 Winnipeg filmmakers Lisanne Pajot and James Swirsky are having a good Sundance 2012 festival with their film about indie game developers.
No sooner did their film Indie Game: The Movie bow at Park City on Friday than HBO and Hollywood producer Scott Rudin on the weekend picked up the remake rights.
The plan is now for Rudin (The Social Network, The Girl with the Dragon Tattoo) to develop and executive-produce a fictional half-hour comedy based on the Canadian documentary.
The theatrical and TV rights to Pajot and Swirsky's documentary about four video game developers scrambling to create their games are still up for grabs.
Indie Game: The Movie debuted in Sundance as part of the world cinema documentary competition.
Related stories: Canadian docs Indie Game: The Movie and Payback head to Utah; Indie Game: The Movie strikes new financing path,