Cafe de flore, A Dangerous Method lead the field for Genie Awards
The Academy of Canadian Cinema and Television unveiled nominations Tuesday for Canada's film awards, to be handed out on March 8 in Toronto.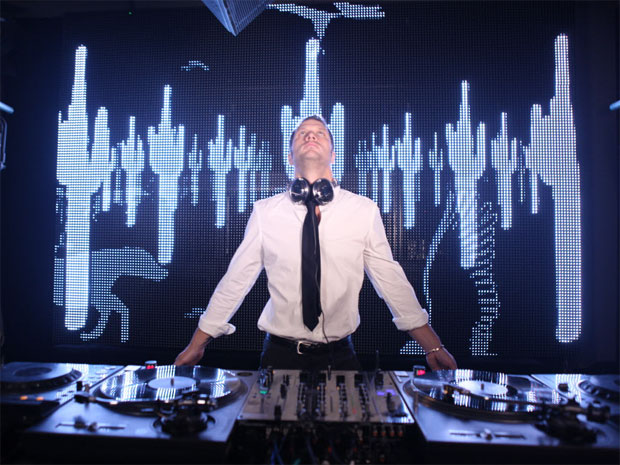 Jean-Marc Vallée's Café de flore is the front-runner for the Genie Awards in March, having received the most nominations with 13, the Academy of Canadian Cinema & Television announced Tuesday.
David Cronenberg's A Dangerous Method was a close second with 11 nominations, and Philippe Falardeau's Monsieur Lazhar managed nine nominations.
Other multiple nominees included Steven Silver's South African drama The Bang Bang Club with seven nods, Ken Scott's Starbuck comedy and Larysa Kondracki's The Whistleblower with six each, and Nathan Morlando's Edwin Boyd with five nominations.
In another year where Quebec films dominated the Canadian film awards, Jean-Marc Vallée's return to his native French language with a drama about parallel love stories secured nominations for best film, best direction and in a host of craft categories.
Other Quebec films contending in the best film competition are Monsieur Lazhar, Canada's entry into the Oscar's best foreign language competition, and Starbuck, which this past weekend won the audience award at the Palm Springs International Film Festival.
Quebec actors also feature in the acting categories, with Monsieur Lazhar's Fellag, Starbuck's Patrick Huard going up against Oliver Sherman's Garret Dillahunt, Michael Fassbender of A Dangerous Method and Scott Speedman, the star of Edwin Boyd, for best actor.
The best actress competition pits French actress Vanessa Paradis of Café de flore, Nuit #1's Catherine de Lean and Pascale Montpetit of The Girl in the White Coat against another two foreign actresses, Michelle Williams of Take This Waltz and Rachel Weisz of The Whistleblower.
The best documentary category will be fought over by Beauty Day, Family Portrait in Black and White, The Guantanamo Trap, At Night, They Dance and Weibo's War.
The Genie Awards will take place in Toronto on March 8.
A full list of Genie nominees is available at www.Geniewards.ca.