Sphere Media Plus opens Toronto office after NBC adaptation deal
Carolyn Newman is to head up the North American development office for the veteran Quebec producer led by Jocelyn Deschenes.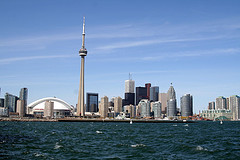 Quebec indie producer Sphère Média Plus has opened a Toronto office, with veteran producer Carolyn Newman as its development head.
Newman becomes VP of development, English markets, North America, soon after Sphère Média sold the adaptation rights of the French-language TV series Le Monde De Charlotte to NBC.
The U.S. network is now developing a single-camera comedy pilot based on the series, called Isabel and starring Marcia Gay Harden and written by Canadian screenwriters Howard Busgang and Tom Nursall.
Todd Holland is directing, and Aaron Kaplan, Sphère Média's Jocelyn Deschenes, and Karey Burke are executive-producing.
"Sphère Média Plus has already been active in English Canada for a number of years, and the addition of Carolyn to our team will allow us to reinforce our presence in this market and in the USA," Deschênes, producer and president of Sphère Média, said in a statement.
Carolyn Newman's producer credits include Producing Parker, Less Than King and Single White Spenny.