NSI announces 2012 Features First teams
The selected teams, including the Yukon-based team of Michael Vernon, David Hamelin and Neil Macdonald behind Fragments, receive $17,000 towards a feature film development budget and training.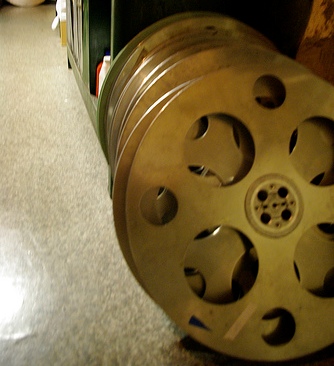 The National Screen Institute has selected four teams for its Features First program, presented in association with Telefilm Canada. Successful teams receive $17,000 towards a feature film development budget targeted at customized training and travel.
Who made the list?
Catch it Early, an offbeat romcom set in a cancer ward, from the Toronto-based team of  producer Jordana Aarons and writer/director Sarah Warren.
Zombie horror film Fragments, from Yukon-based producer Michael Vernon and writer/directors David Hamelin and Neil Macdonald, also of the Yukon.
The Happy People, from Vancouver producer Rajvinder Uppal and Richmond, B.C.-based writer/director Meghan Haldar, and Ocean City from the Vancouver-based team of producer Ben Silverman, director Jason Stone and writer Matthew Bass.
"The projects we have chosen are great and are very diverse – a zombie film from the Yukon, a romantic comedy from Toronto, a comedy from B.C. and a family drama to be shot in India," said Elise Swerhone, manager of programs and development at NSI in a statement.
The winning teams for the Features First program, which provides feature film development training for first or second-time writers, directors and producers, were selected from nine shortlisted projects.
The first training session gets under way this weekend in Toronto.
Photo: Lisa Eglinton / flickr Creative Commons