Cinemas Guzzo buys four Imax theatres for Montreal
The exhibitors are to jointly run the four theatres in existing multiplexes, and share the start-up costs and box office revenues.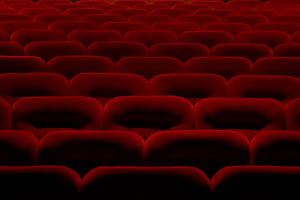 Imax Corp. has added another four of its super-sized screens to the Montreal market, via a joint venture deal with Quebec exhibitor Cinemas Guzzo.
The Montreal-based circuit, controlled by the Guzzo family, will open four digital theatres in 2012 to be run on a revenue-sharing basis with Imax.
The theatres will go into the Mega-Plex Taschereau 18 in Brossard, the Mega-Plex Pont-Viau 16 in Laval, the Mega Plex Terrebonne 14 in Terrebonne and the Mega Plex Marche Central 18 in Montreal.
"We expect the addition of four Imax theatres to our circuit to be a key driver in our overall growth strategy that will set us apart from competitors and drive box office success," Vincenzo Guzzo, EVP Cinemas Guzzo, said in a statement.
Angelo Guzzo founded the Quebec cinema circuit in 1974 and, like rival exhibitors, is embracing Imax theatre systems to take advantage of consumer demand for 3D movies that secure premium ticket prices.
Photo: atomicjeep, Flickr Creative Commons