YTV developing Nerds and Monsters from Slap Happy Cartoons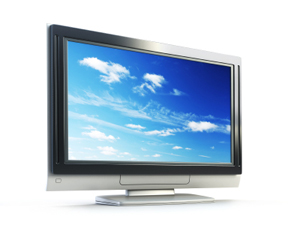 Indie animation studio Slap Happy Cartoons has inked a development deal with YTV for the animated series Nerds and Monsters.
The Vancouver-based producer is developing 26 half-hours of a cartoon comedy for 8- to 12-year-olds about nerdy high school kids on an uncharted island fending off constant attacks by dim-witted monsters.
The series' producers are eying distribution partners for international sales down the road, but for now have parked the project at the Corus Entertainment kids and teen specialty channel.
The project was first spawned by the four principals at Slap Happy Cartoons – Los Angeles-based Vito Viscomi and Vancouver-based Kathy Rocchio, Greg Sullivan and Josh Mepham – and developed in-house before network pitches were made.
The overture to YTV, complete with a one sheet, character designs and a mini-bible, was initially made at Kidscreen Summit in New York City in Feb. 2010.
A year later, word got back to the Slap Happy Cartoons crew that YTV was interested in developing Nerds and Monsters.
The YTV development execs include Jamie Piekarz and Matt Sheppo.
"YTV has a long history of shepherding and developing funny and extremely popular animated series, and we look forward to working with them and making Nerds and Monsters a show that will entertain and resonate with kids of all ages – both in Canada and around the world," Viscomi, co-creator and partner at Slap Happy Cartoons, said in a statement.