Global adds King to Fridays
The police drama's first season will air on Shaw's main net starting this week, ahead of the series' season two premiere on Showcase.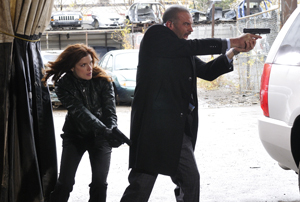 Global has added season one of Canadian cop drama King to its Friday night lineup, starting Friday, Jan. 6 at 9 p.m.
The first season encore will air on Global in advance of the show's second season premiere on Showcase on Feb. 29 at 9 p.m.
The series follows detective sergeant Jessica King (Amy Price-Francis) of Toronto's Major Crimes Task Force as she manages her team and solves cases in crisis.
King sold into Europe and Asia last September via world sales agent Beta Film.
The show is developed by Indian Grove Productions in association with Shaw Media. Bernard Zukerman and Greg Spottiswood are series creators and executive producers.