Videotron's Manon Brouillette promoted to president, consumer services
The new posting will enable Videotron topper Robert Depatie to focus on big picture priorities.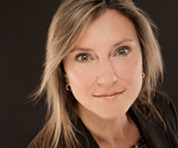 Quebec's Videotron Ltd. is promoting Manon Brouillette to the new post of president for consumer services, charged with improving the experience of 1.84 million cable TV subscribers.
Brouillette, most recently executive VP of strategy and marketing, has played a key role in driving the Quebec media company's strategic development and branding since coming on board in 2004.
Brouillette also helped launch Videotron's mobile phone service, the illico web internet TV service, and faster online access speeds for around 1.3 million internet subscribers.
For the past year, she also served as chief digital officer for Quebecor Media.
The new responsibilities were announced by Videotron president and CEO Robert Dépatie, who will now concentrate more on big picture priorities for the media company.