Lionsgate strikes Asian partnership with Saban Capital and Celestial Pictures
The Vancouver-based studio is jumping into the Chinese-language pay TV market to extend its distribution footprint globally.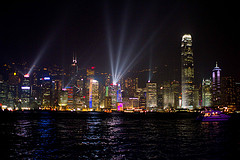 Lionsgate Entertainment has lined up another Asian partnership.
The Vancouver-based studio is teaming up with the Saban Capital Group and Hong Kong-based Celestial Pictures to take on the Asian pay TV market.
Their Celestial Tiger Entertainment joint venture will launch with six pay TV channels, including three run by Celestial Pictures as an existing Asian partnership set up by Lionsgate and Saban in 2010.
The six channels include Celestial Movies, a 24-hour Chinese movie service.
Celestial Pictures also owns the giant Shaw Brothers film library, which has around 750 titles.
Celestial Tiger Entertainment will also become the exclusive sales agent for content from Vancouver-based Lionsgate in southeast Asia and China.
The new venture enables Lionsgate to build out its content pipeline and distribution footprint in Asia.
"We're delighted to continue our partnership with Saban Capital Group and join with Celestial Pictures in an alliance that reflects the continued growth of our Asian channel business," Lionsgate CEO Jon Feltheimer said in a statement.
Saban Capital is controlled by Haim Saban, a major global media investor and Hollywood player.
Photo: Hong Kong / No Lands Too Foreign / Flickr Creative Commons