Mr. Finckenstein goes to Washington
In a speech to an industry forum, the outgoing CRTC chair addresses the challenges of preserving Canadian content in a fractured mediascape.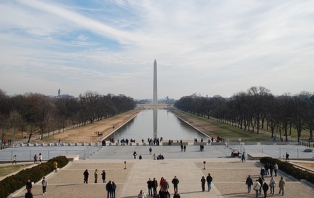 What can Canada contribute to the global discourse on the regulatory concerns of the evolving mediascape?
Strategies to preserving national identity in the face of unprecedented global cultural and media convergence, argued CRTC chair Konrad von Finckenstein in a Wednesday speech at the International Institute of Communications' Telecommunications and Media Forum in Washington, D.C.
Leading off a two-day conference titled "Evolving 'Rules Of The Road' In The Age Of Convergence," Finckenstein said that Canada has been especially affected by changing market structures and that a long-term strategy is needed to support Canadian content in a digital world rapidly expanding beyond the walls of regulation.
"The kind of access control we have traditionally exercised with broadcasters and distributors is not likely to be practical or desirable in the OTT world," Finckenstein said.
The popularity of new cross-border over-the-top (OTT) services delivered via the internet and mobile devices have posed significant new challenges, Finckenstein said.
"In less than a year, Netflix has attracted over a million Canadian subscribers, a development that has our regulated industry understandably worried," Finckenstein noted. "So our gatekeeping power to enforce support for Canadian content is becoming less and less sustainable."
But with less gatekeeping comes less funding for Canadian content, less mandatory requirement for Canadian content, and less promotion and showing of Canadian content, thus requiring a long-term strategy to support Canadian content going forward.
Finckenstein cited four main areas of focus:
Consumer control: "We should look for ways to make Canadian programming as easy to find as possible," he said, citing Radio-Canada's Tou.tv as an example and forecasting that similar services will be developed by most broadcasters.
"I believe that the industry will eventually develop a business model that can be as profitable as the cable-TV model has been," he said of online services. "But I wonder if that profitability may come at the expense of Canadian content."
Technology: "New technological capabilities that improve how audiences consume content from the internet may hold the key to some of the challenges facing Canadian creators, broadcasters and distributors in reaching audiences at home and abroad." (See today's story on Rogers new Live App as an example.)
Legislation: Finckenstein also called for a single comprehensive Act to govern all communications and support Canadian content "by way of exemption, exception, subsidies, or a combination."
Finckenstein also talked about the emergence of vertical integration in Canada, citing Bell's purchase of CTVglobemedia as an example of the competitiveness of the Canadian market.
"The relatively small size of our market, with its proximity to the giant U.S. market, has driven Canadian companies to seize very quickly the opportunities offered by vertical integration," he said.
Referencing this year's vertical integrations hearings, Finckenstein said the CRTC is preferring a hands-off approach for the time being, except for the "safeguards" imposed in regard to content exclusivity and new media.
"Canadians should benefit from convergence trends by having greater choice and flexibility, without the risk that gatekeepers will stand between them and the content, services and applications they want to consume or create," he added.
Photo: Humberto Moreno / flickr Creative Commons