Best of the Year: Entertainment One
Read on to find out how Playback's distributor of the year is gaining momentum to become a global entertainment player.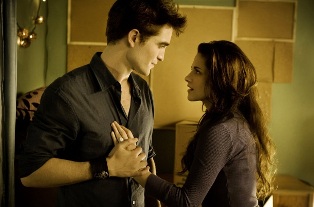 On Nov. 17, eOne gave the red carpet treatment to Bill Condon's The Twilight Saga: Breaking Dawn Part 1 in Toronto, marking the release of the highly anticipated film countrywide on Nov. 18.
The penultimate Twilight franchise picture is the latest film from a lucrative output deal eOne enjoys with U.S.-based Summit Entertainment.
It's also the latest sign the small Canadian film distributor has become a global entertainment player.
If anything, 2011 has been the year eOne launched itself into the cutthroat U.S. movie distribution business.
David Reckziegel, previously eOne Films Canada co-president before being recently named president of eOne Films North America, insists releasing movies theatrically stateside is a move to augment eOne's existing distribution business, not replace it.
"We're already in the U.S. market and have been for quite a while," Reckziegel reminds, citing the company's long-standing ties to Koch Entertainment, an independent music, film and TV distributor eOne acquired in 2005.
"They [Koch] were mainly music, but expanded into home video, and we already have the presence as the leading indie home video company [in the U.S.]," he explains.
There's also the U.S. TV production and distribution business, as eOne continues moving away from a maturing Canadian market and launching into new markets, including Australia and New Zealand with the 2011 acquisition of Hopscotch.
eOne has also hired Dylan Wiley as VP of theatrical marketing and distribution to grow its U.S. presence on that front.
"It's an addition to, not a driver of the [U.S.] business. It fits in well with our strategy around the world," Reckziegel says.
eOne is also moving up to compete as a middle-weight film distributor against rivals like Anchor Bay or Magnolia, and not challenge the major studios or heavy-weight indies like Summit Entertainment and Lakeshore Entertainment, with whom it already has lucrative supply deals.
"We're not trying to be the biggest distributor in the U.S. market. We want to be one of the leading second-tier distributors," Reckziegel explains.
That means releasing 12 to 15 titles annually into the U.S. market, with limited platform releases.
The template will be upscale indie features and feature docs that ideally play at sought-after premiere location Lincoln Plaza Cinema in Manhattan before U.S. theatrical bookers countrywide take notice and acquire the title for a local release.
Meanwhile this year, while Reckziegel stepped up to expand eOne's U.S. theatrical distribution business, Bryan Gliserman was promoted to president of eOne Canada, charged with maintaining momentum for the Canadian film distribution arm, not least on the strength of the Summit Entertainment supply deal.
As a measure of that growth, this year eOne brought 22 films to the Toronto International Film Festival as it aims for 8% to 9% marketshare in Canada, just behind market-leader Alliance Films.
That means releasing around 50 to 60 Canadian and foreign-made feature films theatrically annually, followed by more action in ancillary markets.
To get there, eOne will keep doing business with veteran Canadian directors like Vincenzo Natali and Denis Villeneuve, whose latest award-winning pictures it has released.
The strategy seems to be working so far.
At the fiscal half-year mark this fall, the company saw revenues in its TV production and distribution business — key to a strategy of diversifying away from its physical wholesaling of media product — rise 9% to $227 million. And the company overall reported a first-half pre-tax profit of $15.9 million, compared to a loss of $2.4 million in 2010.
All of this has attracted attention. The company confirmed reports this fall it has appointed JP Morgan and Credit Suisse to conduct a review ahead of a potential sale, after being approached by "various parties." Looks like 2012 could be an interesting year for eOne.