How Bell Media landed the Canadian rights to Charlie Sheen's Anger Management
The former Two and a Half Men star appeared on CTV Monday night to tell Canadians he was returning to TV with a new sitcom from Lionsgate Television.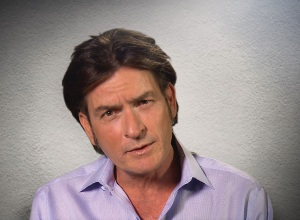 Canadian TV networks have spent the last few weeks in pursuit of Charlie Sheen's latest sitcom, Anger Management, from Lionsgate Television and distributor Debmar-Mercury.
In an on-air announcement made on CTV Monday night after an episode of Two and a Half Men, the top-rated network emerged with the first international distribution deal for Anger Management.
Bell Media and Lionsgate even got together and arranged for Sheen to appear on CTV Monday via a taped on-air message.
The short broadcast, shot last week at Sheen's Los Angeles home, had the TV star telling Canadians that they seemed at first glance to be the nicest people in the world.
"But I know the truth. You're holding in a lot of anger. Why else would you drink so much beer, put on shoes with sharp blades, and smack each other around with wooden sticks?" he then continued.
In one TV moment, CTV managed to get the word out to around 2 million viewers of Two and a Half Men, which represents a built-in audience for Sheen's latest comedy.
The deal with distributor Debmar-Mercury gives CTV the rights to the first 10 episodes of the U.S. sitcom.
If Anger Management succeeds with audiences out the gates, Lionsgate Television could order another 90 episodes, creating a potentially lucrative TV franchise for Bell Media for years to come.
The Canadian deal followed U.S. network FX in October picking up Sheen's comeback comedy domestically, which is set to start production in early 2012.
The U.S. deal set the table for Debmar-Mercury to start securing international sales of the sitcom about an anger management therapist, played by Sheen, who needs more treatment than his patients.
So how did Bell Media land the exclusive Canadian rights to Sheen's comeback comedy?
Choosing Canada as its first international territory to cover off, Debmar-Mercury recently pitched Anger Management to a host of Canadian broadcasters.
Sources close to the negotiations indicate several Canadian networks eventually lined up to bid for the Lionsgate sitcom, with Bell Media 10 days ago emerging as the winner of the beauty contest.
Sheen's bad-boy image – born of bouts with drug and alcohol addiction and a public fight with Two and a Half Men co-creator Chuck Lorre – appears not to have dulled his popularity with Canadian TV viewers.
"With the pedigree behind this production, we're confident this program will deliver to both viewers and advertisers alike," Phil King, CTV's president of programming and sports, said Monday after announcing his pick-up of Anger Management.
Besides the Monday night primetime announcement, Bell Media is also hoping to generate conversation around its acquisition on social media, given Sheen's popularity on Twitter.
Besides primetime, Anger Management is also considered by Bell Media ripe to air on a range of TV and digital platforms as it acquired the multimedia rights from Debmar-Mercury.
There's no word on when CTV will debut Anger Management, which is set to bow on FX stateside in summer 2012.