Best of the year: Kirstine Stewart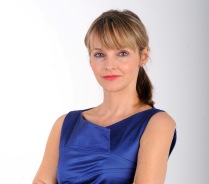 Every year, Playback selects a handful of the biggest newsmakers of the year to spotlight in our annual "Best of the Year" feature in our winter issue. Today, we continue with eight days of profiles from our winter issue, speaking with 2011′s headline makers, movers and shakers.
Reflecting on the past couple of years, CBC's Kirstine Stewart is most proud of her network's resilience, which she believes will allow it to gird for a possible repeat of the 2008 recession and federal funding cut.
"The fact that we were able to keep going in a time when there was incredible pressure on the money coming into the CBC will serve us well," Stewart says.
This year began with Stewart named CBC's EVP of English Services after assuming that role on an interim basis following the departure of Richard Stursberg in August 2010. The Ceeb would go on to boast about its 2010-11 primetime share (9.3%) besting Global's (8.2%) for a fourth straight season. Those numbers are skewed by different start and end dates and the inclusion of 7 p.m. to 8 p.m. as primetime, and don't factor that Global wins in the 18-to-49 and 25-to-54 demos, but the point remains: CBC is relevant.
When Stewart joined the pubcaster in 2006 as executive director of network programming — after holding top programming posts at Alliance Atlantis, Hallmark Entertainment and Trio/Newsworld International — the network's ratings were languishing at a 7.3% primetime market share (not including the 2006 Winter Olympics.) It was a time when CBC did more in the way of miniseries, MOWs and other one-offs.
"Viewership was unfortunately so incredibly low — to the point where people were watching Canadian shows more on CTV and Global than on CBC. And when your business is making Canadian shows, that's a really dangerous place to be," Stewart says. "I found the best way to gain trust back from an audience was to put on series people would follow."
Just prior to Stewart's arrival, Stursberg declared that scripted Ceeb shows should attract one million viewers, and factual ones 800,000. Many snickered. But lo and behold, the network has in part done it.
Last season, CBC had several Canadian productions averaging more than one million viewers, including Hockey Night in Canada, Dragons' Den, Republic of Doyle, Rick Mercer Report and Battle of the Blades. Several others, including Heartland, Marketplace and The Tudors, were close. But Stewart is careful to point out that she doesn't subscribe to Stursberg's philosophy.
"You need those hit shows to drive other things, but you also need a variety of programming so people have a reason to come back. If they don't like the big shows like Battle of the Blades or Dragons' Den and they want to see a story well told, then they're going to come and watch Being Erica. Not everything is going to hit a million and that doesn't mean it's not successful," she says.
One Ceeb show ending a long and successful run is Little Mosque on the Prairie, which enters its final season in January – making it an especially memorable year for Stewart, as she married Little Mosque star Zaib Shaikh this spring.
Working to Stewart's advantage is the fact that producers like her.
"Her self-confidence and leadership skills allow her to trust in a genuinely collaborative process," says David Fortier, co-president of Temple Street Productions, which produces Being Erica and Cover Me Canada. "It engenders a nice balance of give and take and makes you feel like you're working together towards a common goal."
It's been somewhat difficult to reconcile all the Cancon-crowing with a schedule that has included Wheel of Fortune and Jeopardy! in the 7 p.m. hour, but anyone who thinks U.S. shows on the Ceeb are anything new is looking back through maple leaf-shaped glasses. This is a network that once aired M*A*S*H, WKRP in Cincinnati, Three's Company and The Fresh Prince of Bel Air.
Today's schedule is over 90% Canadian.
"The strategy of picking up Wheel of Fortune and Jeopardy! was the right one at the time," says Stewart. "It was something that was decided to get people exposed to the shows at 8 p.m."
But the Ceeb's recent homegrown successes have allowed them to commit to substituting the game shows by fall 2012 with Canadian shows, likely in the talk or quiz-show genres.
"Now we have the capability through investment in talent and time to make well-rated shows, so we can replace Jeopardy! and Wheel of Fortune," Stewart says. "It was a good crutch to have at the time but now we're ready to fly around a bit."