Best of the Year: Christine Shipton
Shaw Media's VP of original content talks about her approach to commissioning great shows and programming highlights of 2011.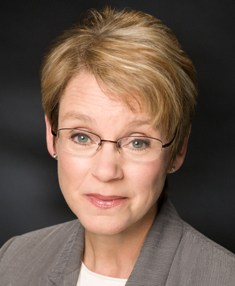 Every year, Playback selects a handful of the biggest newsmakers of the year to spotlight in our annual "Best of the Year" feature in our winter issue. Today, we continue with eight days of profiles from our winter issue, speaking with 2011′s headline makers, movers and shakers.
Christine Shipton's star as an original programming commissioner and network exec keeps rising.
Known for being driven, insightful and an adept team leader, longtime Canadian television exec Shipton was this year promoted to head of original content at Shaw Media, expanding on her previous role in the Canwest era as SVP of drama and factual content.
She now oversees all original content for the mediaco's lifestyle, drama and factual channel portfolio — including HGTV, Showcase, History and Slice — and 2011 has seen Shipton-greenlit shows like Combat Hospital, Rookie Blue, Lost Girl, Canada Sings and Ice Pilots: NWT achieve remarkable success.
"It is rare to find an executive at her level who is not only so keenly aware and plugged in on the business side but also so extraordinarily in tune on the creative side," says Noreen Halpern, president, dramatic programming, eOne. "I think that's one of the things that really separates Christine from so many other people."

Tell us about your approach to developing new shows
I believe in Canadian content — and I always have in my career. I've worked specifically on the creation of content, whether it's from a production side or from a broadcast side and I believe that Canadian programming can rank with foreign programming. So, I make it my passion to instil that attitude with all my creative teams — if they don't believe that, then they can't be working for me. It sounds Pollyanna-ish — this positive, can-do attitude — but if you don't believe that we can deliver ratings to all of our channels on par with American programming, go away. I don't want to work with you.
That's with my immediate team. Then we get producers in here. And once again, I say, 'do you believe that your show, on History Television, can rank with American Pickers and Pawn Stars? I need to hear it from you, the producer, that you're going to deliver a show that can do that, because I'm having this conversation with you because I believe it, you have to continually send that message so that the confidence is built. Of course we can deliver great programming — of course we can. We just have to do it!
What are your programming highlights from 2011?  
The success of Lost Girl is unbelievable on Showcase and we've relaunched it to just as high numbers this fall. We took the big step of ordering 22 episodes. This is a show that works — just shove the budget at it, let's go. It's the highest rated show on Showcase — a Canadian show! — and it's lifting the ratings right across the board. It's fantastic.
Is there a secret strategy to choosing those great shows?
Our job is to deliver hits. Pure and simple. I don't think we talk in black and white enough about our content sometimes. Not that we shouldn't be high-falutin' and want to create really,- really great shows, but if we don't deliver ratings, the show is gone. And we as creative executives are judged on the shows we deliver.