TVO, APTN order half-hour drama Hard Rock Medical
The 13-parter will portray young medical students in northern Ontario as they learn to become doctors.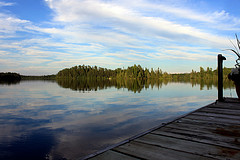 Forget Afghanistan and Combat Hospital.
TVO has ordered 13 half-hours of the offbeat medical drama Hard Rock Medical, which is set in far-flung northern Ontario.
The storyline has young students learning their trade in uniquely rural situations – like extracting buckshot from the backsides of locals in isolated northern communities – while trying to make their way through a fictional medical school.
The series is a Canadian-Australian coproduction from Ottawa-based Title Entertainment, Sudbury-based Carte Blanche Films and Distinct Features, and Australian prodco Moody Street Productions.
Paris-based Double V is shopping the series internationally.
Hard Rock Medical will also air the Aboriginal Peoples Television Network.
The homegrown drama, which is loosely based on the Northern Ontario School of Medicine, will be shot in and around Sudbury, Ontario in 2012.
Personnel at Northern Ontario School will act as consultants on the TV shoot.
The Sudbury location is expected to create around 200 local production  jobs and will allow the TV producers to tap taxpayer subsidies from the Northern Ontario Heritage Fund.
Photo: Chris Huggins, Flickr Creative Commons