Astral Media on Canadian film acquisition: 'Our business model has not changed'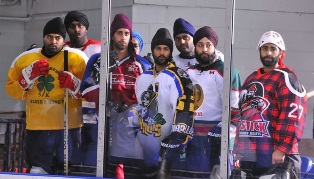 Canadian pay TV operator The Movie Network is not cutting licence fees it pays for Canadian movies it airs, parent Astral Media told the CRTC on Friday.
Addressing French licence renewal hearings a day after indie distributors said TMN threatened to undermine the Canadian film industry, Astral executive VP and COO Jacques Parisien said his company has not changed course.
"Our business model has not changed. TMN intends to continue to feature all acquired films suited for the service and made available to us," he told the regulator.
The issue of film availability arose with Parisien taking issue with Alliance Films exec Mark Slone in the CAFDE submission on Thursday insisting Astral refused to acquire the Canadian hockey drama Breakaway for airing on one of its channels.
"Contrary to what was said, we did show interest in the Breakaway movie and did have contact with the licenser to seek further information and never got a response back," he told the CRTC hearing.
"The first thing we knew, the movie was licensed to the CBC," Parisien added.
Breakaway, from Whizbang Films, Alliance Films, First Take Entertainment and Don Carmody Productions, will also air on Movie Central, a pay TV channel operated by Corus Entertainment.
On the issue of fees paid for Canadian films, Parisien told the CRTC that, since 2006, the number of homegrown movies that Astral supports has remained constant, and that the average licence fee paid has jumped 39%.
Although Parisien did not address the issue of financial reportage and CPE in his rebuttal statement, he thanked Corus and Bell Media for their statements in support of the Astral application.
Corus presented an intervention in support of Astral on Thursday, arguing that the CRTC-mandated accrual method of CPE reporting under the new Group-Based Licensing policy does not accurately reflect CPE, and that a cash outlay method of reportage, while utimately coming to the same financial result, "would allow the Commission to accurately and precisely compare the amount of actual cash that was expended by licensees in any given year."