Astral licence changes could 'profoundly' affect Canadian film: CAFDE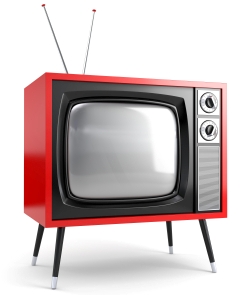 The biggest players in the Canadian film distribution industry banded together in Montreal on Thursday to argue before the CRTC that proposed changes to Astral's pay TV licences would "profoundly affect" the Canadian film industry.
In a presentation to the regulator headed up by the Canadian Association of Film Distributors & Exporters (CAFDE) and including executives from Alliance Films, Alliance Vivafilm, Mongrel Media and eOne, the parties expressed concern that under a new group-based approach – established for English TV services earlier this year – Astral's pay-channel support for English Canadian film would wither.
Astral operates pay channels The Movie Network, MPix, Super Ecran, CinePop, and HBO Canada.
Mark Sloane, SVP, Alliance Films, stated that in the last two years, and specifically since the introduction of the English television services group-based licence renewals of which Corus was part, the average licence fee paid by Corus and Astral for Alliance's Canadian films has dropped by 49% and 56% respectively.
Previously, Sloane said, Astral bought nearly all Canadian films made in a year, but that foreign content and made-for-pay sitcoms now dominate the pay channels' schedules.
"This is inexplicable and if allowed to continue will threaten the very existence of the Canadian homegrown feature film industry," he stated.
Hussain Amarshi, president of Mongrel Media, said in his statement he would like to see a commitment from Astral to acquire all theatrically released Canadian films.
"This is the bare minimum that a service that is called The Movie Network should make to Canadian films."
In its application to the CRTC, Astral requested amendments to its regulatory obligations including a change to its Canadian Programming Expenditures (CPE) requirements, allowing it to shift Canadian programming more flexibly between its various French and English channels.
The request falls in line with the changes made to CPEs under the English services Group Broadcasting Act put in place earlier this year, which allow mediacos with multiple channels under one business undertaking to spread CPEs amongst their channels.
However, testimony from the CAFDE exposed industry concern that Astral would use the changes to shift financial support for English Canadian film to French Canadian film.
Such a move would reduce a key distribution financing source for English Canadian film.
CAFDE president Ted East also criticized Astral's request to "delete the condition of licence by which 67 % of Canadian content must be drawn from categories 7(c) and 7(d)" with 7c being theatrical feature films.
"We do not believe that Astral is currently meeting the spirit or intent of their existing licence with respect to MPIX and we urge the Commission to reject all proposed changes and reiterate our request that Astral provide comprehensive yearly data on their support for Canadian feature films since 2001," East said in his presentation.