CTV to double-debut The L.A. Complex in January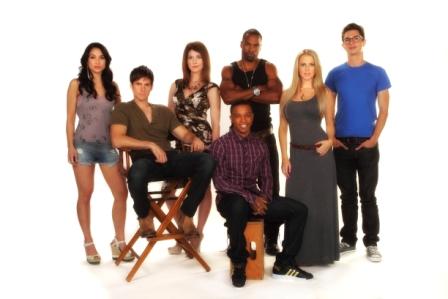 CTV is pulling out all the stops to entice Canadian viewers with the sexy young things in its new scripted Canadian series, The L.A. Complex.
Formerly known by the working name Highland Gardens, the series will premiere in simulcast on both CTV and MuchMusic on Tuesday, Jan. 10 at 9 p.m. ET/PT.
The hour-long drama will then shift to a regular timeslot of Tuesdays at 9 p.m. ET on Much, starting Jan. 17.
The series was produced by Linda Schuyler and Stephen Stohn of Epitome Pictures (Degrassi) and executive produced, written and directed by Martin Gero (Bored to Death).  Also directing is Stefan Brogren. The writers' room also includes Aaron Abrams, Matt Huether, Cole Bastedo, Karen Hill and Brendan Gall.
It stars Jonathan Patrick Moore, Joe Dinicol, Andra Fuller, Chelan Simmons, Cassie Steele, Benjamin Charles Watson and Jewel Staite.
The L.A. Complex follows six young Canadians as they search for stardom in L.A. It was shot in Hollywood and Toronto.
"The opportunity to explore this unique Canadian experience in L.A. has been so refreshing," said Linda Schuyler, Executive Producer and CEO of Epitome Pictures Inc, in a statement. "From day one, we have been working with our partners at Bell Media to create an exciting new Canadian drama, and we know that they share our pride and excitement for the premiere."