Heidi Tao Yang wins WIFT-T 2011 CBC mentorship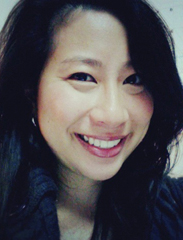 Heidi Tao Yang is the winner of the 2011 CBC Business of Broadcasting Mentorship, announced Thursday by Women in Film and Television (WIFT) – Toronto.
As part of the mentorship, Tao Yang will learn about production and broadcast components of dramatic content for multiple platforms during a week-long workshop at CBC Television's downtown Toronto studio in February 2012.
"Canada's public broadcaster is the ideal place for Heidi to develop her burgeoning talent and expand her creative vision," said WIFT-T executive director Heather Webb in a statement.
"Her practical experience, storytelling skills and international perspective will complement CBC's focus on telling compelling and entertaining all-Canadian stories as we continue to meet the challenges our industry faces head-on," said Trevor Walton, executive director of Scripted and Commissioned Programming for CBC English Services in a statement.
Tao Yang has produced several short films, including One Night, for which she won the Silver Award for best short film at WorldFest Houston 2010 and P.M.O., and recently worked as associate producer on TV doc series Rescue Mediums.
She is currently developing a feature film, a children's animation series and a documentary about communication barriers between first-generation immigrants and their second-generation children.
Tao Yang also recently received the CMPA Telefilm Producer Trainee Award.
Tao Yang will be acknowledged at the 24th Annual Crystal Awards Gala Luncheon on Dec. 5 in Toronto and receives a WIFT-T programming pass for continued professional development as the 2011 recipient.