CBC looks for Redemption this winter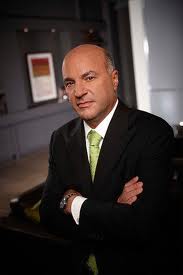 Like the characters in Game of Thrones, the CBC knows that dragons can be a powerful weapon.
Looking to capitalize on the success of its ratings hit Dragons' Den, the pubcaster is set to launch a new Monday primetime reality this winter starring Dragons' star, and The Lang and O'Leary Exchange co-host, Kevin O'Leary.
O'Leary is the face of Redemption Inc., commissioned by CBC, developed by Wide-Eyed Entertainment and produced by Proper Television. The show is a challenge-based format in which O'Leary helps guide ex-convicts through the rigors of starting their own businesses, with the overarching theme being the family-friendly idea that everyone deserves a second chance.
The concept behind the show is one that the CBC is hoping will spark national conversation – and audience engagement – in a way that 2010′s The Week The Women Went did, says Julie Bristow, executive director, studio and unscripted programming, CBC Television.
"We will for sure take the opportunity online, on radio and on CBC Television to create forums in which people can have conversations about Redemption Inc.… [like we did with] The Week the Women Went, which was not nearly as controversial as I think this concept will be. We saw a lot of blogging about that, a lot of conversation about gender roles, and I think that we'll have the same kind of reaction to this, possibly more."
"It will be controversial, which is what I think a public broadcaster needs to be, as long as it provokes some kind of national conversation about something that's meaningful," she adds.
Despite the perception that controversy might be hard to sell with CBC's clients, network topper Kirstine Stewart says that, in fact, it's the opposite.
"Clients, agencies, don't shy away from that," she says. "They are not averse to controversy if it's for a purpose, for furthering the conversation."
She says the CBC is ideally positioned to create that conversation, due to its cross-platform programming integration.
"Agencies [and their clients]  like to dominate a brand. They want to be not just be an on-air partner, they want to be everywhere. I think the CBC actually more than any other conventional network in Canada right now is in a position to be able to take advantage of this, because we have so many platforms and because we commission so much of our own programming.
"We do this for the purpose of reaching the audience and then we find that the agencies come along," she continues. "And that's a great combination because it's authentic – it's not designed to elicit agencies."
Redemption Inc. is slated for a Monday 9 p.m. timeslot, following new comedy Mr. D at 8 p.m. and Little Mosque on the Prairie at 8:30 p.m.
It's a bit of an unusual programming lineup: two comedies followed by a more serious reality, but Stewart says while Mr. D and Mosque are both genre-pushing shows, all of it is family friendly fare.
"I think that [Redemption Inc.] is serious, but at the same time it's a pretty broad topic and it's something that families can get around," she explains. "The one thing we found with Dragons' Den is that yes, it is specific about entrepreneurship and business, but families watch it… It kind of fits the night to be a place where it's what you expect from television but slightly off."
Bristow concurs.
"What we know from Dragons' Den and Kevin's following in particular, is that the demographic to that show is one of the youngest we have and one of the most diverse," Bristow adds. "So I think that Kirstine's absolutely right – it's more of a tone than a genre-based approach and I think that that comedy leading into something like this will be quite interesting and it will be sticky."