Principal photography begins on The Lesser Blessed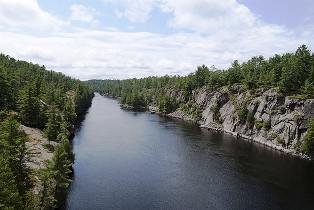 Principal photography has commenced in northern Ontario for The Lesser Blessed, produced by Christina Piovesan and coproduced by Alex Lalonde of First Generation Films. Director Anita Doron is working from her own adapted screenplay based on native Canadian writer Richard Van Camp's novel of the same name.
Doron was one of the first directors Piovesan met when she returned to Canada from L.A. in 2006, Piovesan tells Playback Daily, and she became attached to the project after reading Doron's script and seeing her work.
Piovesan says that the film is targeting an older, urban, art-house film audience and is slated for a 2012 platform release.
"We're hoping it will have an international appeal," she says. "In the vein of Kids, maybe, [but] it's not quite as raw as Kids. It's much more hopeful."
The film is backed Telefilm Canada, Entertainment One Canada, the Northern Ontario Heritage Fund and the Harold Greenberg Fund. Entertainment One has domestic and international sales rights.
"It took a long time," Piovesan tells Playback Daily of the film's funding structure. "When I picked up the script I knew that the only way to finance it was with Canadians because it's a Canadian story, unlike [my previous films] Amreeka, which was financed out of the U.S. and Middle East, and The Whistleblower, which was international. This one we felt was really Canadian."
The crew is working with the Tlicho community of the Northwest Territories and native community in northern Ontario, and the production will also shoot directly within the White Fish First Nation community in Sudbury.
The 20-day shoot will end Dec. 20.
The Lesser Blessed stars Kiowa Gordon (Twilight Saga: Breaking Dawn I and II), Tamara Podemski (Dance Me Outside), Benjamin Bratt (La Mission), Chloe Rose (Degrassi: The Next Generation), and newcomer Joel Evans – tapped by Doron and Piovesan to take the film's lead as Larry Sole. Evans, 16, hails from Fort Smith, NWT, both the film's setting and author Van Camp's hometown.
Doron and Piovesan's research on Benjamin Bratt for the character of Jed turned up that Bratt is both Peruvian-aboriginal on his mother's side and an advocate for human rights, making him a perfect fit. And Evans was discovered "in a hallway going to math class. He wasn't even signed up for the auditions."
Even with a small budget and a remote filming location, Piovesan says she is confident that the growing film infrastructure in Northern Ontario means that she expects production to run smoothly.
"On this tiny budget, we have to travel with a lot of people. That's hard from a budget standpoint, but from a production standpoint, everyone's very professional…and I think everyone's in the spirit of the movie."
Photo: ramsirimal / flickr Creative Commons