Sudz Sutherland's Home Again to shoot in early 2012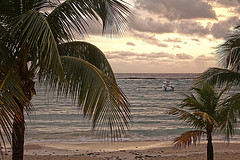 Sudz Sutherland's theatrical feature, Home Again, is set to shoot in Trinidad and Jamaica in January and February 2012.
The dramatic film portrays three adults deported back to their country of birth, Jamaica, after being raised from childhood in Canada, the U.S. and Britain.
Once the Jamaican immigrants return to their birthplace against their will, they encounter danger and challenges, before hope finally appears in their lives.
Sutherland will direct Home Again based on a script he wrote with Jennifer Holness, who will produce the Canadian movie with Don Carmody.
Sutherland's first feature was Love Sex & Eating the Bones.
The Canadian director has just finished shooting the CBC TV movie The Phantoms for Dream Street Pictures.
Photo: 04deveni / Flickr Creative Commons