Square Enix Group announces expansion, new Montreal studio
The move will add 250 new gameco jobs in Montreal as well as an enhanced focus on AAA games.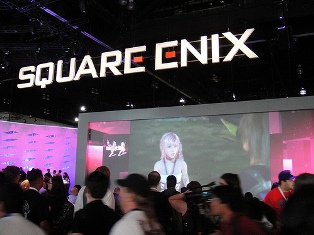 The Square Enix Group and its Eidos-Montreal studio are powering up.
The Square Enix Group – best known for the Final Fantasy games – announced plans Monday to further expand in Montreal by growing its downtown Eidos-Montreal studio and creating a new second studio, Square Enix Montreal, nearby.
The expansion will add a total of 250 new jobs in Montreal. 
Adding 100 new jobs, Eidos-Montreal is expanding to accommodate work on a still-untitled AAA game project, along with its existing work on Deus Ex and Thief franchises. The studio will expand its facilities to add in-house audio recording and motion tracking studios and a mini-theatre.
Square Enix Montreal will open in 2012 and create 150 jobs. The studio will focus on building AAA games and will be lead by Lee Singleton, current GM of Square Enix London Studios.
The new studio's first project will be a new game in the Hitman assassin-for-hire stealth game franchise. This undertaking means, according to Square Enix Holdings, that two Square Enix studios – Copenhagen-based IO Interactive and the new Montreal studio – will work on future Hitman games concurrently.

The startup was assisted by partnerships between Square Enix Holdings and Invest Quebec and Montreal International. Earlier this year, Square Enix Holdings said it had considered three cities – Montreal, Toronto and Vancouver – for expansion before deciding on Montreal.
"Montreal is a vibrant centre of game creators with industry-leading talent, and one of the most important bases of our global network of game development within the Square Enix Group," Yoichi Wada, president and CEO of Square Enix Holdings Co., Ltd. said in a statement.
The Square Enix expansion also speaks to Montreal's status as a video game development hub in Canada, which is already home base to Ubisoft's largest studio in the world, Electronic Arts, Eidos and A2M.
In the last few years, U.S. and international game developers have looked to set up shop in Montreal, taking advantage of local subsidies and tax breaks – among them, THQ Montreal, and Warner Bros. Interactive Entertainment.
Other studios, like Ludia and Sava Transmedia, are creating more industry jobs as they step up game production to include increasingly popular social media and mobile games.
photo: Square Enix booth at E3 Expo 2011. Doug Kline / flickr Creative Commons