Ana Valine named WIFT-T 2011 Kodak New Vision Mentorship winner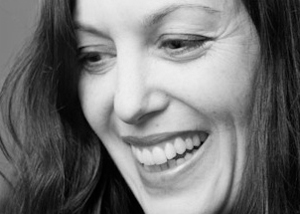 Ana Valine is the winner of the 2011 Kodak New Vision Mentorship, announced this week by Women in Film & Television –Toronto.
Canadian filmmaking icon Deepa Mehta will guide the business and creative development of Valine's first feature film, Sitting on the Edge of Marlene, an adaptation of the Billie Livingston novella, The Trouble With Marlene.
"I see mentorship as a mutually beneficial relationship," said Mehta in a statement. "To have the opportunity to mentor an emerging filmmaker is as much about reinvigorating myself with the original, unweary imagination of a young filmmaker as it is about exposing them to the way a more experienced filmmaker works and handles creative decisions."
Mehta will meet with Valine in early 2012 to offer creative feedback on her script.
Valine also meets one-on-one with executive VP of Alliance Films Inc. Laurie May, with whom she is currently working on a business and development plan, through the program.
Earlier this year, Valine was the recipient of the Creative Women Workshops Association's 2011 WIDC Feature Film Award. Valine also recently directed the award-winning How Eunice Got Her Baby through the CFC Short Dramatic Film Program.
Valine receives a $5000 credit for the purchase of Kodak Motion Picture film stock and will be acknowledged at the Crystal Awards Gala Luncheon on Dec. 5in Toronto.