Reunion Pictures making Out of Time drama for Showcase
Shaw Media orders 10 one-hour episodes of a procedural about a futuristic police officer who goes from 2077 to modern-day Vancouver.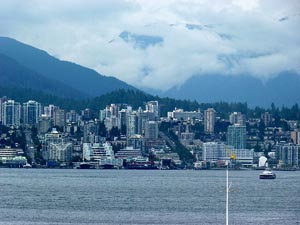 Shaw Media has given a full-season order to Out of Time from Reunion Pictures.
The broadcaster ordered 10 one-hours of the police drama, a futuristic procedural about Kyra Cameron, a regular cop from 2077 trapped in contemporary Vancouver.
No word on casting.
Out of Time is set to shoot in Vancouver (pictured) from January 2012, with Showcase to debut the homegrown drama in spring 2012.
The series was developed by executive producer and creator Simon Barry, along with Jeff King, Tom Rowe and Patrick Williams who share executive producer credits.
GK-TV is handling international sales of Out of Time.