Reviewed! Cafe de Flore (national media)
The nation's critics roundly praise the film's stylistic execution, with two critics bestowing it with perfect scores.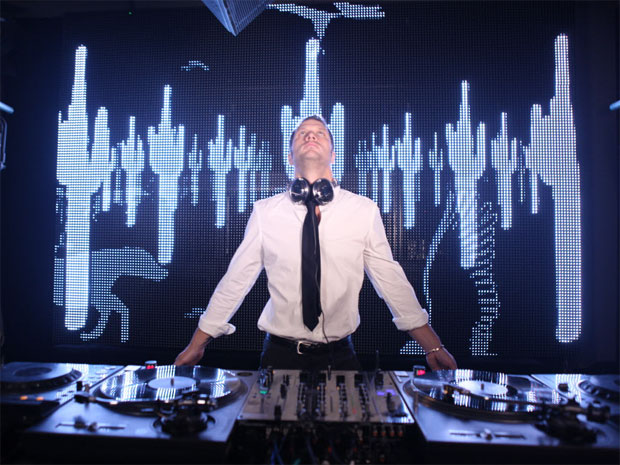 Acclaimed Quebec director Jean-Marc Vallée returns with Café de Flore, a dual-narrative tale about two very different lives and loves. Starring Vanessa Paradis and Kevin Parent, the film opened in Quebec Sept. 23 and opens today in Toronto. It has earned $1.5 million at the domestic box office in the seven weeks since it opened (as of Nov. 10) and is set to continue its nationwide release Dec. 2 in Vancouver and Dec. 16 in Ottawa.
Café de Flore is distributed by Alliance Films.
The Globe and Mail: 3/4 stars
Reviewed by Rick Groen: "…Vallée returns here to the form he displayed in C.R.A.Z.Y. That film was stylistically accomplished, thematically ambitious and thoroughly impressive. This one dazzles too, albeit not quite as brightly. Right to the end and beyond, it's certainly mystifying. What it isn't, at least not completely, is satisfying." (Read the full review here.)
The National Post: 4 stars
Reviewed by Chris Knight: "The latest from Quebec writer/director Jean-Marc Vallée is a masterpiece, combining two twisty narratives set 40 years apart on separate continents." (Read the full review here.)
CBC.ca: 5/5
Reviewed by Eli Glasner: "Café de Flore is a movie where nothing is left to chance. Every inch of the frame, each colour and sound, is there to create a desired effect. Like a Steven Soderbergh or Danny Boyle, Vallée reaches deep into his director's toolbox to paint the pictures he wants. (Read the full review here.)
The A.V Club (Toronto): "B"
Reviewed by John Semley: "There are many things to admire about Café De Flore. Vallée's representation of fraught romance and emotional selfishness seem spot-on, with all of his principals turning in first-rate performance." (Read the full review here.)
Sep 23, 2011

  Quebec – Wide

Nov 18, 2011
  Toronto
Dec 02, 2011
  Vancouver
Dec 16, 2011
  Ottawa