Lisa Ray to host Top Chef Canada's second season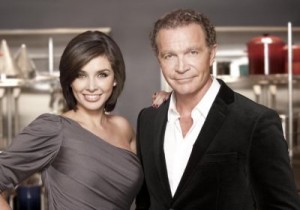 Insight Productions' Top Chef Canada has released the first details of the second season of the show, which hits airwaves in 2012.
The second season will be hosted by actress and model Lisa Ray and will premiere Monday, March 12 at 10 p.m. Ray replaces season one host Thea Andrews, who recently had her second child.
Top Chef Canada has Kruger's Sponge Towels back as sponsor of the new season. The brand is increasing its sponsorship this year by adding a $100,000 prize to the winning chef.
GE Monogram returns as the official appliance provider for the show, and the provider of a $30,000 kitchen to the winner.
Philippe Meyersohn, GM of marketing and training at GE Monogram Canada, recently told MediainCanada the partnership with Top Chef Canada has worked wonders at increasing the brand's awareness amongst its high-end target of consumers in their late 30s and 40s.
"Top Chef Canada was the first product partnership with GE Monogram in Canada," he says. "It was a very organic integration because it was put into an environment where it was used. It builds up the equity around the brand."
From MediainCanada.