OMDC and Telefilm lead India mission to drum up copros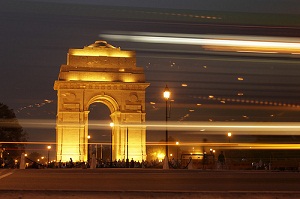 The Ontario Media Development Corp. (OMDC) and Telefilm Canada are leading a trade mission of Canadian film and TV producers to Bollywood that starts Friday and aims to seize on the momentum from Ontario hosting the Indian International Film Academy Awards this past summer.
Even as Bollywood stars walked the green carpet in Toronto in June,  Canadian producers were gearing up to do more movie coproductions with Indian filmmakers.
Among the Ontario indie producers along for the Nov. 18 to 29 visit is David Miller of Agency 71, Richard Kanee of Creative- D, Damon D'Oliveira of Conquering Lion Productions and Srinivas Krichna of Divani Films.
The mission, being led by OMDC top execs Karen Thorne-Stone and Kevin Shea, and Sheila De La Varende from Telefilm Canada, also includes indie producers Paul Stephens of Film Works; Lalita Krishna of In Sync Video; Alfons Adetuyi of Inner City Films and Paul Scherzer of SixIsland Productions.
Rounding out the Ontario contingent is Rama Ray of Storyline Entertainment and Ray Sharma of XMG Studio.
The OMDC mission will spend four days of networking with Bollywood producers in Mumbai, followed by four days in Goa, and two days spent at Bollywood facilities, including the Sony Lab at Whistling Woods Film School, and Film City, a major studio for Hindi-language films.
Photo: Nick Irvine-Fortescue / Flickr Creative Commons