Armen Evrensel sci-fi comedy begins shooting in Saskatchewan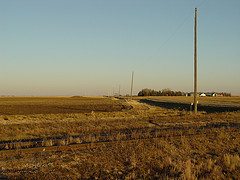 Principal photography on writer/director Armen Evrensel's comic sci-fi feature film Space Milkshake began this week in Saskatchewan, the province's film commission, SaskFilm, announced on Tuesday.
The film, produced by Rob Merilees of Vancouver's Foundation Features, Holly Baird  and Shane Putzlocher of Regina-based Trilight Entertainment, and Robin Dunne, is about four blue collar astronauts that become trapped on a sanitation station and fall prey to a maniacal mutant rubber duck after all life on earth mysteriously vanishes.
It stars Billy Boyd (Lord of the Rings), Kristin Kreuk (Smallville), Amanda Tapping (Stargate) and Robin Dunne (Sanctuary).
The shoot is taking place in Regina's Canada Saskatchewan Production Studios from Nov. 14 to Dec.3.
It is being financed by Telefilm Canada, the SaskFilm Equity Investment Program, the Saskatchewan Film Employment Tax Credit, The Movie Network, Movie Central and SPACE. Executive producers are Tim Brown, Amanda Tapping, Billy Boyd and Kristin Kreuk.