Cineplex posts record Q3 results, despite fewer tickets sold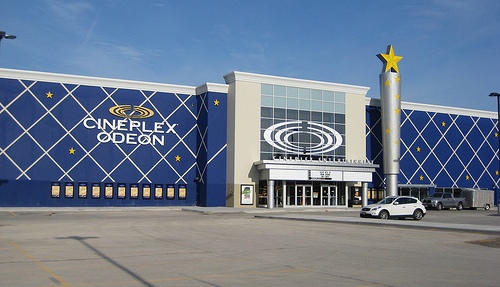 It turns out Cineplex wins some and loses some when it comes to releasing Hollywood movies in Quebec.
And the Canadian exhibition giant lost a little ground in the French-speaking province during the latest financial quarter, despite reporting record results overall.
Cineplex on Thursday posted Q3 earnings up 28% to $25.7 million, against a profit of $20.1 million in the same period of 2010.
That was on the strength of recent studio blockbuster releases like Harry Potter and the Deathly Hallows Part 2 and Transformers: Dark of the Moon, which accounted for nearly 25% of its Q3 box office nationwide.
Cineplex sold fewer tickets during the latest quarter to Sept. 30, but gained nevertheless as Canadians paid premium tickets prices for the latest Harry Potter and Transformers movies screening on 3D and Imax screens.
Overall Q3 revenue rose 3.1% to $276.7 million.
Box office revenue at Cineplex during the latest quarter  rose 3.3% to a record $162.5 million, and concession revenue increased 2.8% to $82.1 million, another record.
But back to the fewer tickets sold during the latest quarter.
The culprit was Quebec, where Cineplex CEO Ellis Jacob said recent Hollywood box officer performers like The Help, Zookeeper and Cowboys and Aliens underwhelmed at the local multiplex.
"You're going to get these movies that will under-perform. We got hit with that, and other movies that didn't work in the province of Quebec, and not enough local product to cover the deficit," Jacob told Playback Daily.
It will be advantage Cineplex in Quebec during the current fourth quarter, however, as Paramount Pictures will open Steven Spielberg's The Adventures of Tintin in Quebec on Dec. 9, before it opens elsewhere in North America, after the blockbuster did well on release in France.
"That (Tintin) will be huge in province of Quebec," Jacob predicted.