NFB launches new chapter for Highrise project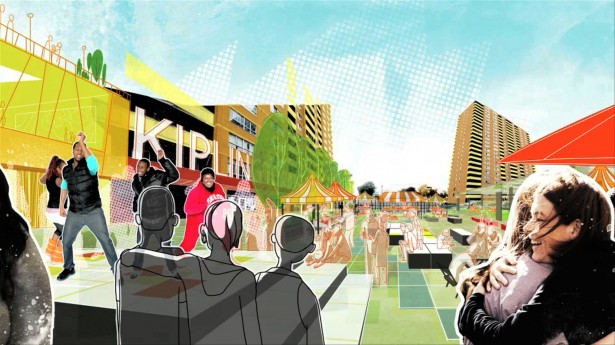 A new installment in the National Film Board of Canada's acclaimed webdoc series, Highrise, debuted this weekend at London's Mozilla Festival and is now available to be experienced online via Wired.com and the NFB's online home.
One Millionth Tower, directed by Katerina Cizek, is based on input from high-rise residents who were asked to work with Cizek and her team to "re-envision their vertical homes."
The whole affair is powered by HTML5 as well as open source Javascript libraries.
Designed using state-of-the-art tech called WebGL, realistic, videogame-like graphics are integrated within the web browser, allowing users to interact with the online environment presented. Users that don't have WebGL-enabled systems can view the doc as a non-interactive video capture which plays out in a virtual 3D space.
The doc also incorporates Mozilla's Popcorn.js technology, which was used by developers of the webdoc to trigger documentary sequences, camera moves, audio and video playback, animations and to pull in data from Google Maps, Flickr and Wikipedia.
Highrise is a multi-year project, directed by Cizek and produced by Gerry Flahive.
"We want our work to define new ways of engaging audiences in documentary experiences," said Tom Perlmutter, chairperson of the National Film Board of Canada. "One Millionth Tower does exactly that."
From realscreen