Jonas Chernick and Sean Garrity re-team for My Awkward Sexual Adventure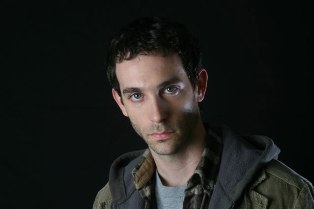 Filming has started on the Sean Garrity sex comedy My Awkward Sexual Adventure, from writer/star Jonas Chernick (pictured) and indie producer Julijette.
The theatrical feature has Chernick in the lead role of a straight-laced accountant who hires an uninhibited stripper to help him win back his unsatisfied ex-girlfriend.
His stripper mentor leads the uptight student into a world of strip clubs, massage parlors, cross-dressing and sadomasochism.
The film will co-star Emily Hampshire, Sarah Manninen and Vik Sahay.
Juliette Hagopian and Chernick are producing My Awkward Sexual Adventure, which received development financing from Astral Media's Harold Greenberg Fund and Telefilm Canada, and will be distributed domestically by Phase 4 Films.
Production is set to run through Dec. 9 in Winnipeg.
Chernick and Garrity co-wrote the 2005 film Lucid, which Garrity directed.
They also partnered up on the film 2001 film Inertia, which won the best first feature prize that year at the Toronto International Film Festival.
Photo: www.jonaschernick.com