AFM 2011: VVS Films picks up trio of genre titles for 2012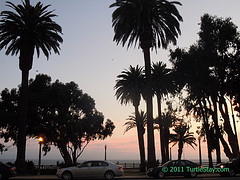 Canadian distributors have been busy at the American Film Market (AFM) in Santa Monica, with Montreal indie VVS Films acquiring a trio of U.S. genre titles.
VVS Films did a pre-buy for Mark Steven Johnson's Killing Season, which stars Robert De Niro and John Travolta, from Nu Image/Millennium, and also acquired the Nicolas Cage-starrer The Frozen Ground from Voltage for a December 2012 theatrical release.
And VVS Films acquired the Vehicle 19 thriller by South African director Mukunda Michael Dewil in a deal handled by UTA Independent Film Group.
Elsewhere in Santa Monica, Phase 4 Films purchased all North American rights to Derick Martini's Hick, which stars Chloe Grace Moretz (Kick-Ass), Blake Lively (The Town), Juliette Lewis and Alec Baldwin.
Phase 4 plans a spring 2012 release for the Hick Picture Productions movie.
In other AFM 2011 news, Entertainment One International has sold Quebec director Ken Scott's Starbuck into Japan, Israel and Australia.
Klockworks/Comstock acquired the Starbuck rights for Japan, while Hopscotch, a division of the Canadian producer, picked the Quebec film up for the Australian market.
And Israeli distributor Nachshon acquired Starbuck for that market.