Gadon, McDowell named to Antiviral cast, shooting now in T.O.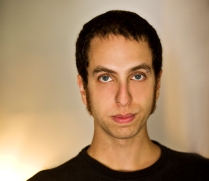 More details about Brandon Cronenberg's Antiviral movie shoot in Toronto have been revealed, including the naming of Playback 10 to Watch finalist Sarah Gadon (A Dangerous Method) and iconic English actor Malcolm McDowell. As previously announced, the film will star Caleb Landry Jones (X-Men: First Class).
Rhombus Media is producing the satire on contemporary star-driven culture, where Syd March, who works at a clinic that sells injections of live viruses harvested from sick celebrities to obsessed fans.
After being infected with a virus that killed a superstar, March becomes a target for collectors and rabid fans.
Initial reports suggested a Nov. 25 wrap date for the film's shoot, but the date has now been confirmed at Dec. 11, in Toronto and Hamilton.
Also starring in the Canadian mystery drama is Douglas Smith, Matt Watts and James Cade.
Niv Fichman of Rhombus is producing, Karim Hussain (Hobo with a Shotgun) is the DOP, and the production designer is Arvinder Greywal.
Antiviral has financing from Telefilm Canada and the OMDC.
Alliance Films will release the picture in Canada and the UK.
Photo: Brandon Cronenberg